Beatles, Stones and Zombies
Natural forces in unnatural settings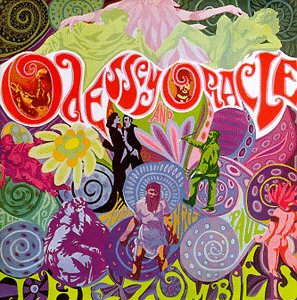 The most underappreciated LP of the 60s; truly a "lost album". It's definitely a period piece but it won't fail to entertain you. Quite simply, it's a collection of the twelve best British pop songs you'll ever hear. Tasteful minor keys and unusual arrangements illustrate the album's brillance. The lyrics are far from shallow; but most are upbeat love songs.

The album ranges from the soaring ballad "Care of Cell 44", (which interestingly enough is told from the perspective of a man looking forward of the release of his woman from prison) the melancholy "A Rose For Emily", "Beechwood Park", the dreamy "Hung Up On A Dream", the weird chanting "Changes", "Butcher's Tale (Western Front 1914) which is told from told from the perspective of a British soldier in World War I, and to round it out, the two million seller "Time of the Season".

The 1987 Rhino records release contains two bonus tracks, "I'll Call You Mine" and "Imagine The Swan, both of which are supurb. I highly recommend it if you can find it.

Rod Argent is considered the primary songwriter for the Zombies, and so far as singles go he was. But half the songs on this album were written by bassist Chris White and rank right up there with Argent's best work.

Just give this album a listen, and you'll know what I mean.